Introduction – 2020 Iowa Poll
The new 2020 Iowa Poll was conducted from June 2 until June 5, 2019. This poll was ordered by The Des Moines Register, CNN, and Mediacom by Selzer & Co. of Des Moines.
The poll collected 600 phone interviews with registered voters in Iowa who were likely voters. The error margin is +/- 4.7% for in-person attendees and +/-7.6% for virtual participants.
While the 2020 February caucus is still relatively far in the future, it is interesting to analyze available polls.
More than 20 Democrats are running for the 2020 US Presidential Elections, but only a handful of them are with realistic chances.
Biden leads, but his numbers are falling
The latest poll shows the former VP, Joe Biden, as the first choice for 24% of surveyed voters. However, Biden's support is decreasing. In December, long before he officially announced that he is running, around 33% of Iowa voters said they would support him.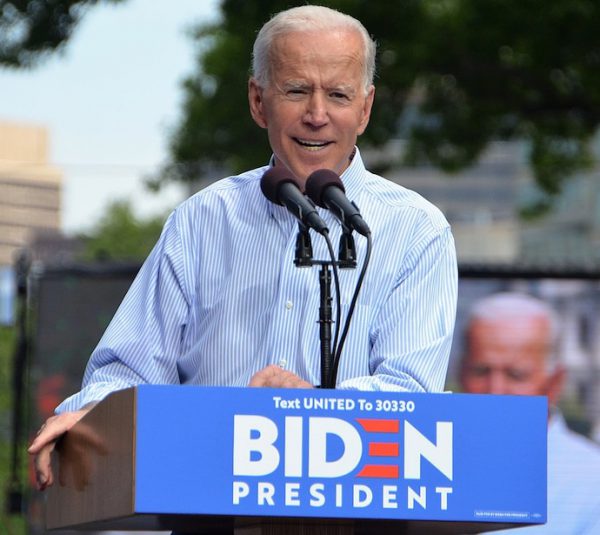 According to the poll, 34% of (in-person) voters see Biden as "very favorable" – second only to Elizabeth Warren, with 38% of (in-person) voters seeing the US senator from Massachusetts as a "very favorable" candidate.
Additionally, Biden's unfavorability ratings are up 9 pp.
Tight race for the second place
The second place is a tight race – the differences between all three candidates are well within statistical errors.
Sanders hits the floor
Vermont Senator Bernie Sanders, presidential hopeful, running once again after losing to Hilary Clinton, leads the pack with 16% support. Senator Elizabeth Warren is at 15%, while the South Bend, Indiana, Mayor – Pete Buttigieg – is at 14% support.
The problem with Sanders is that he also has one of the highest unfavorability numbers. While well-known and recognized in the field, Sanders doesn't seem to gather broader support.
Warren is experiencing robust growth
Elizabeth Warren, however, is experiencing robust growth momentum. She can also brag about her favorability numbers. With 71% of respondents seeing Warren favorably (and only 17% viewing her unfavorably), she has a better favorability ratio than Biden, Sanders, and Buttigieg.
It seems that her continued presence in Iowa and her appearances in public are giving results. Warren is actively coming up with her detailed policy proposals, which has caught some attention among Democrat voters.
Pete Buttigieg is on the rise, too
Another candidate with a good growth momentum is South Bend, In. Mayor Pete Buttigieg. In the March survey, Buttigieg recorded just 1%; the latest Iowa poll now has him at a robust 14%.
Beto O'Rourke's enthusiasm falls
While Mayor Buttigieg records a sharp increase in his numbers, Beto O'Rourke, former Texas Congressman, sees his number slump. With an 80% drop, only 2% of respondents in the 2020 Iowa Poll, see O'Rourke as their first choice. The percentage of those seeing him as a second choice? Only 4%. The 2% figure puts him in the same position as Minnesota Senator Amy Klobuchar.
Kamala Harris, a Senator from California, appears in the fourth position with support from 7% of respondents.
All other candidates scored 1% or less.
There is no table associated with this shortcode.
The full Des Moines Register/Mediacom/CNN Iowa Poll study can be found and read here.
Looking for 2019 EU election results in Croatia? Read on!