In one of our previous articles, we created a Pannonian Sea map and played around and simulated its extent and ancient island mountains. You should check it out!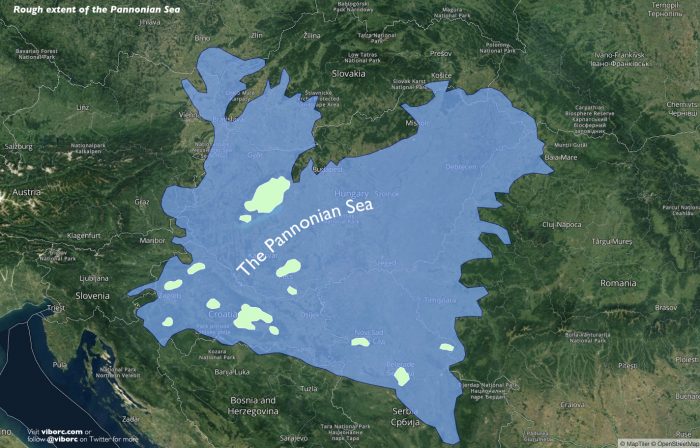 We have a similar view with the low clouds and fog in the lowlands. Ancient islands of the Pannonian Sea are now peeking above fog and clouds, resembling the sea that once occupied these lands.
On this NASA imagery from November 26, 2020, it is easy to see the Slavonian mountains (Croatia) of Papuk and Psunj, Medvednica near Zagreb is also visible, as well as Ivanščica and parts of Žumberak.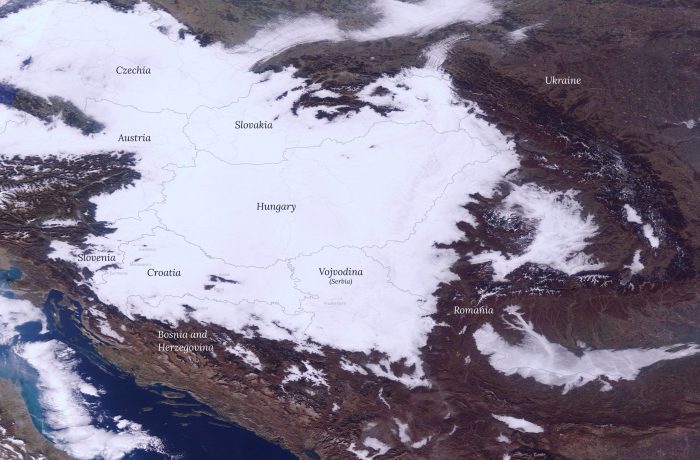 While the comparison might be lacking, and it is by no means perfect, it still matches these fertile lowlands and valleys with occasional peaks catching some sun above the fog.
On a related note, are you interested in learning more about the Earth's super-continent Pangaea? We have a map with present-day countries and a 3D map globe model of Pangaea you you can explore.