A few days ago, we wrote that Theta broke the 2005 record by becoming the 29th named storm. However, this year's hurricane season in the Atlantic has already produced a new storm called – Iota.
At the time of writing this post, Iota is a hurricane of the 5th, the strongest category. This means winds reach speeds of over 255 kilometers per hour.
Iota is also the strongest hurricane in the history of measurement that appeared and formed so late on the Atlantic. The current air pressure is only 917hPa – the lowest recorded hurricane-related air pressure so late in the season.
Iota is moving towards Nicaragua. After coming over the land and entering Honduras, it will continue to weaken and cross El Salvador into the Pacific Ocean as a tropical depression.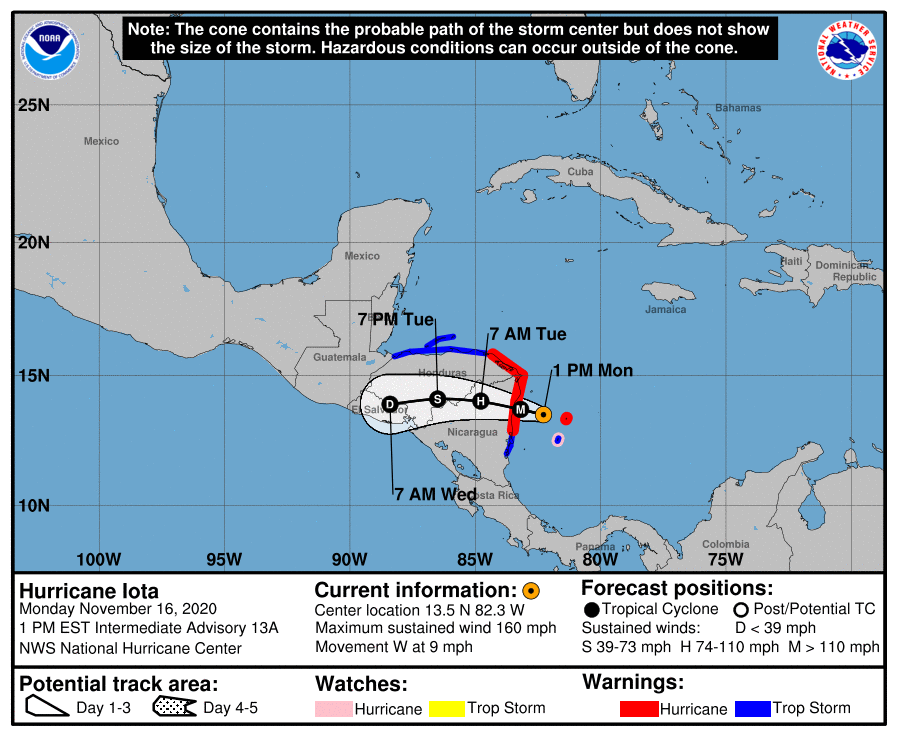 The speed of intensification and significance of Iota may be well illustrated by the fact that in the last 169 years, before 2020, only 8 storms had such a substantial increase in intensity (increase in wind speed by 160km / h within 36 hours). These were Labor Day Hurricane (1935), Camille (1969), Andrew (1992), Rita (2005), Wilma (2005), Felix (2007), Matthew (2016), and Maria (2017).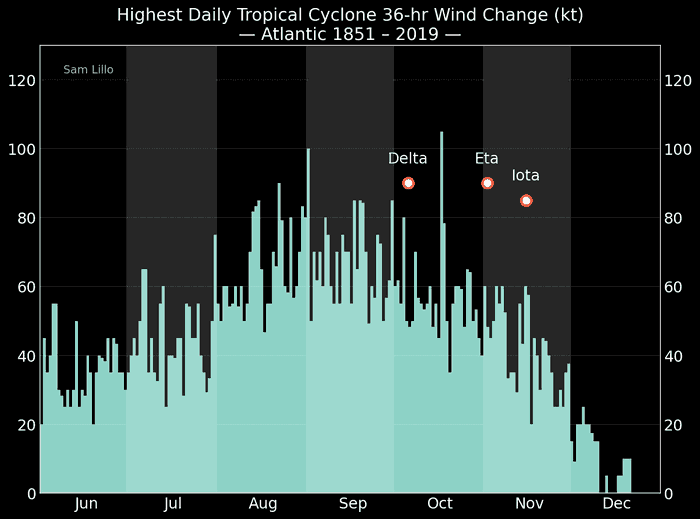 This year we have already had three such storms, and all three in the last 3 months: Delta, Eta, and Iota.
For perspective, we repeat – in the past 169 years (1850-2019), we have had eight hurricanes with such an increase in intensity. In 2020, in just the previous 3 months, we had 3 of them!
As we wrote in an earlier article, although the number of hurricanes alone is not a consequence of climate change, individual storms' intensification is. This should be added to the increased danger due to floods and tidal waves caused by hurricanes, especially within the context of rising sea levels.